This story starts with a beautiful handicapped kitty named MarciMeep. She was found in a garbage can at just three weeks old.
Marceline was born with a unique brain condition, a form of cerebral hypoplasia, that caused her paralysis although she had feeling all over her body. She was able to move her neck, head, back legs slightly and her tail. She loved meowing, eating, and above all, giving and receiving love.
Alanna received a call about her and immediately went to pick her up, while her condition was completely unknown at this time. The two were bonded upon first look. Alanna took her to many vets to asses her condition and ensure quality of life. Most vets suggested euthanasia at just three weeks old as "her life would be nothing but gradual suffering" and was given a life expectancy of no more than six months.
Alanna took her to Cornell Veterinary Hospital and was assured that Marci was not in any pain and with proper care could live a very comfortable life, although projected to be shorter than most other cats.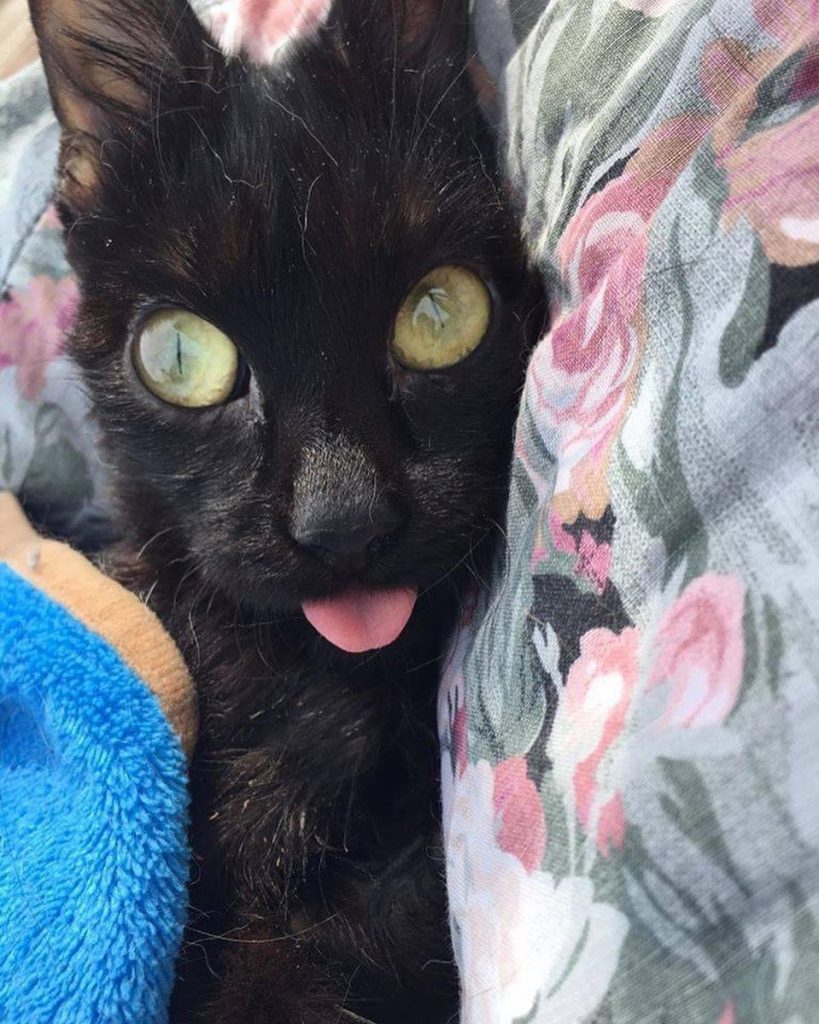 Throughout the duration of Marci's life she needed constant care, and precise attention to her needs and wants. Alanna owns her own grooming business (Furry Paws Pet Salon in Spencerport, NY) so she was able to bring her to work every day with her.
Her routines included assisted feedings of canned food and water, lots of bath clean ups after going to the bathroom (she did have control of this), and most importantly constant love, snuggles and kisses. Alanna provided her with one on one attention all day, every single day, because that is exactly what Marci deserved as all special needs animals deserve. They all deserve to be given a chance, regardless of the severity of their condition, as long as they are not in pain or suffering. Marci absolutely loved her life, and she exuded it to everyone that had the privilege of meeting her. She passed away at three and a half years old from suspected lung cancer, and diagnosed pneumonia.
There were so many characteristics that made her uniquely "her" from her little tongue blep to her intense and bright green eyes. She impacted and inspired everyone that heard her story, and will continue to do so. As the founder of this cat rescue, it is my hope that through Marci's legacy, we will save the lives of those that are considered "not adoptable" and give them all beautiful and happy lives by finding them their perfect forever homes.
We must be the voice for the voiceless. Love for Misfit Meeps is recognized as a not-for-profit cat rescue in New York State. Alanna has the dream of saving cats that are disabled or special needs, those that have been at the shelter for a long duration, those abandoned outside or left behind and simply all those that need her. Marci's ability to inspire and legacy will continue with every single life we save.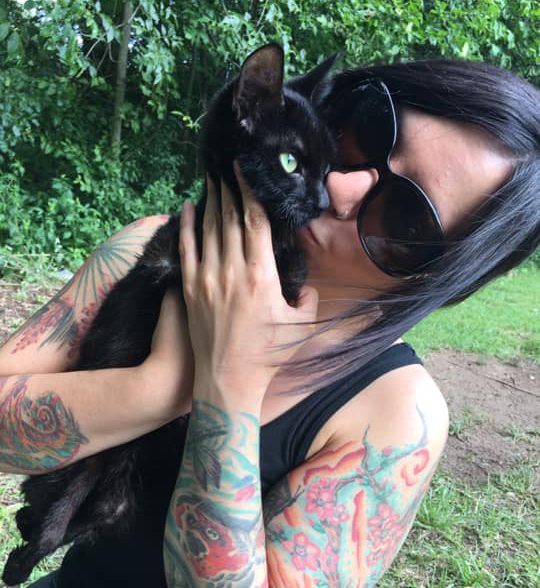 Help Keep Marci's Legacy Alive