About Love for Misfit Meeps
Meet Our Founder: Alanna Dabla
Alanna here 👋 Ever since I can remember I have always had an intense passion for saving animals, specifically cats. They are often seen as a nuisance and treated cruelly. As long as I breathe I will fight to save the innocent souls that need me.
Misfit Meeps was founded after I lost my sweet babygirl, Marceline Meep who was born with a neurological condition leaving her paralyzed but with feeling everywhere. She was given a life expectancy of maybe 6 months full of tremendous suffering but lived three and a half beautiful, loving, comfortable and above all HAPPY years.
My heart truly will never be the same from her loss however I know Marci had big plans for me. After receiving multiple vet recommendations to put her down at just three weeks old, I vowed to be the voice for the voiceless souls that need us. Especially handicapped kitties, as they are almost always euthanIzed without any knowledge of what quality of life they can actually have. My mission for Misfit Meeps is to provide love and care for the "unwanted" babies who need it most. Those elderly babies abandoned at shelters, "feral" kitties that were just indoor cats left behind, disabled kitties needing extra attention, and those that need extra care while they heal. Although the pain of all the pets I have lost in my lifetime will never go away, I will never ever stop loving these beautiful souls that find their way to me. The love and appreciation that they give us will always prevail over the sadness of their loss. Marci taught me how to love more deeply and selflessly. I hope to teach the world the same, one beautiful face at a time.
🐱 🤟 🐾
This story starts with a beautiful handicapped kitty named MarciMeep. She was found in a garbage can at just three weeks old. Marceline was born with a unique brain condition, a form of cerebral hypoplasia, that caused her paralysis although she had feeling all over her body.
Read More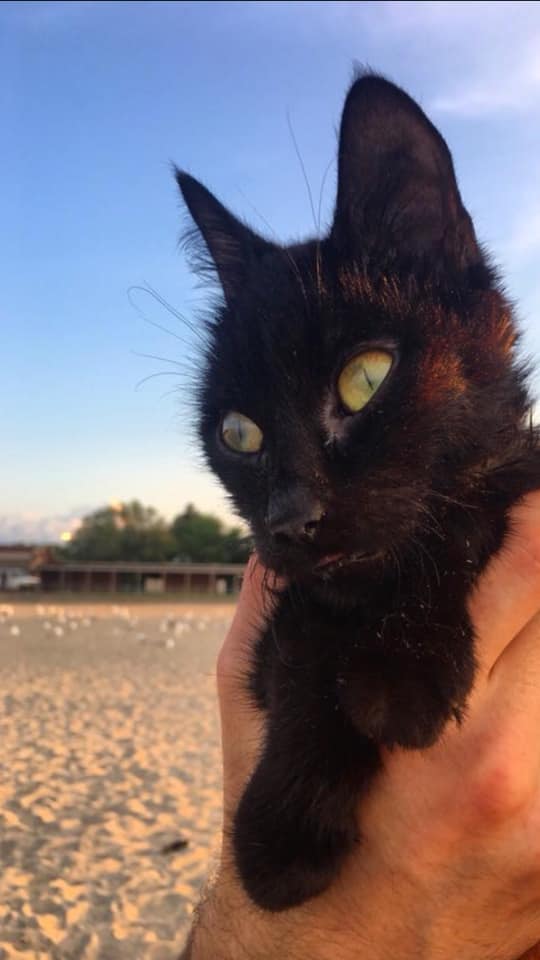 You can help save a life.